It's been a while since I suggested some events to you but the upcoming weeks are really looking insane and these are just a bunch of events which are worth to attend. I'm also kinda flashed by AN21's set he played at Club EGO on friday so I hope I will see one of you guys at one of the following events.
Let's start with my personal highlight!
On the 12th June, the Whitsun sunday, one of my favourite artists is playing in Hanover. It's no one else then Eric Prydz and I guess the event will just be insane. It will take place in a concert hall called Capitol where, for example, Sven Väth is playing once a year so it's definitely a good venue with a nice atmosphere.
The price for tickets is 15€ as presale and 19€ box office. For more information just check this facebook event or you can also ask me via info@toblip.com if you need tips for a hotel or stuff like that in Hanover near the hall!
The event is presented by Dance Couture and Der Rote Salon which are known for their really good parties with artists like Avicii (Dance Couture), Something Good (Dance Couture), AN21(Der Rote Salon), Arno Cost (Der Rote Salon).
We are thinking about a Prydz special soon but as it's not sorted out yet I can't tell you any details!
Max Vangeli live 18th June, Hanover: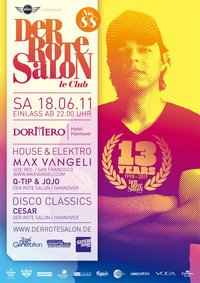 The second event will also take place in Hannover and is also organisated by Der Rote Salon. They will celebrate their 13th birthday, after they celebrated their 12th one with AN21, with Max Vangeli and I guess we can listen to a lot of album stuff of Max and AN21's album then. The location is a big room in a hotel, called the Dormero Hotel. I haven't been there before but after I checked some pictures I guess the locations is a pretty good off location.
MidWestMusic Festival, 24th July, Neuss: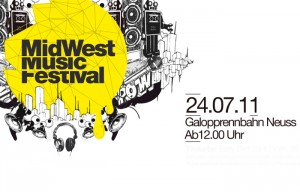 Last but not least is a big festival in Germany called the MidWest Music Festival. It'll took place in Neuss on the Galopprennbahn on the 24th July. The line-up is pretty huge and in my opinion this is a festival Germany really needed and I've been waited for a long time.
Here's the full line-up list:
Tiesto
Fedde le Grand
Martin Solveig
Dirty South
Moonbootica
Mark Knight
Funkagenda
AN21
Max Vangeli
Patric la Funk
You can already purchase the tickets. Early bird tix (available till 31st May) cost 29€, regular prices is 35€.
There are also 3 more exclusive packages:
Gold Ticket – 79,00 €
easy access through separate entry | access to gold tribune | lanyard |pass
Platinum Ticket – 129,00 €
easy access through separate entry | access to gold & platinum tribune | lanyard | pass | car park | separate toilets
Platinum Bundle Ticket | 6 pax – 999,00 €
easy access through separate entry | access to gold & platinum tribune | lanyard | pass | parking for 2 cars | separate toilets | table for 6 | one bottle of vodka
For more information check the MidWest Music Festival Facebook page or their website.