Yesterday, a friend of mine and I, took the chance and drove to Hannover to see Avicii aka Tim Berg playing live.He played at an series of events called Dance Couture which is based in an old building. The old walls and the old ceiling are creating a real good atmosphere  and with the old brewery kettles near the dance floor it's definitly something special.
We arrived around 0.30 in Hannover and Tim started playing I guess about 1.30 am. Before he began we took a picture with him. Thanks for that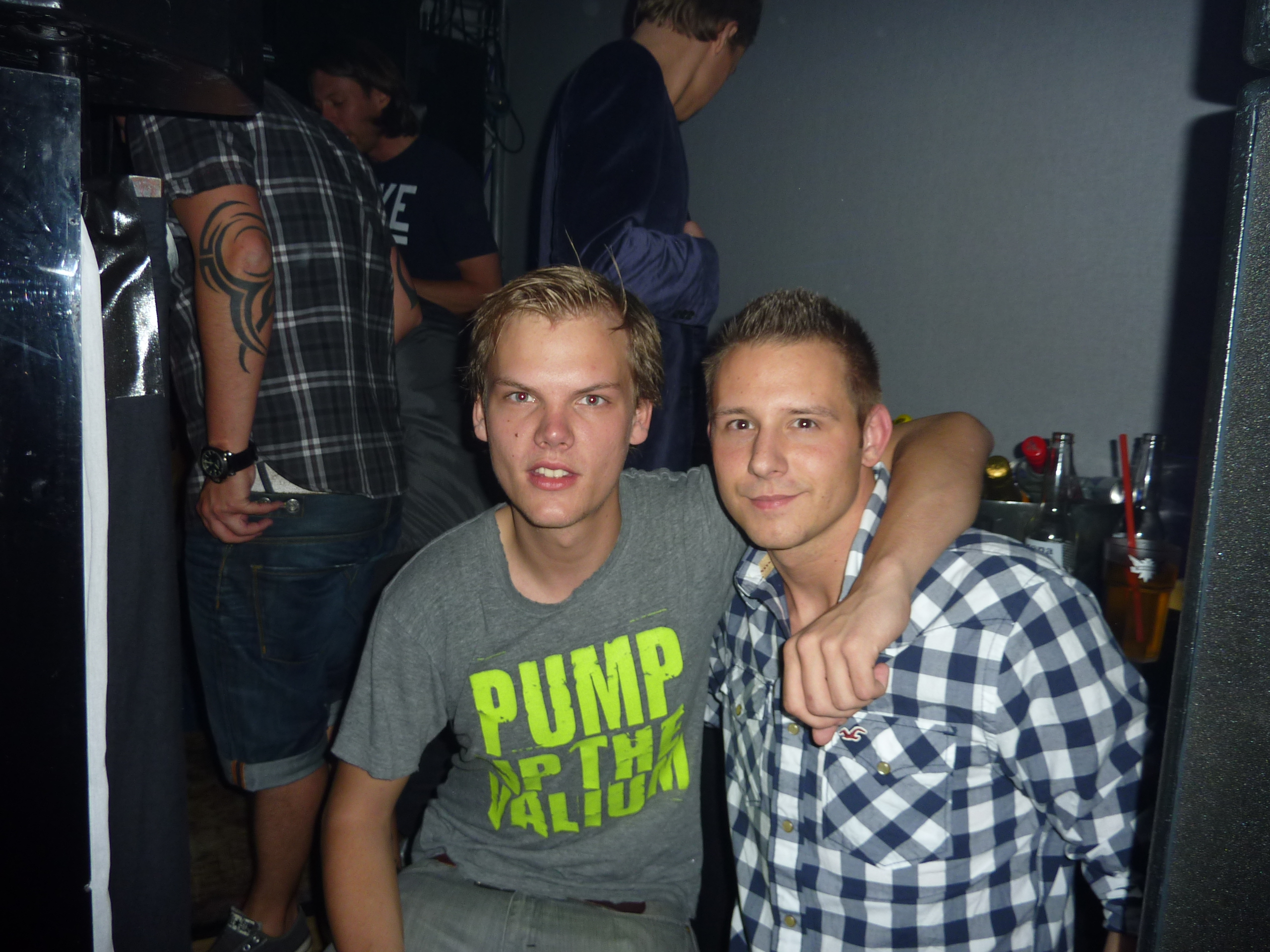 He played for about 2.5 hours and I have to say the set was – ignoring some problems one of the CDJs 2000 made the first 30 minutes – very good. He played a lot of own stuff e.g. his "Swedish beauty" bootleg or a new track of him with the accapella of Axwell – Together on it. Surely Avicii also played 'alcoholic' and his massive remix of 'new new new' by Bob Sinclar.
In addition to that he played the new Swedish House Mafia single 'one'. For me it was the first time I heard it live in a club on a big sound system. I have to say it works well in the club because everyone was screaming out the melody.
Another good track he played was Imogen Heap – Hide and Seek (Otto Knows Remix) which sounds  like "watcha say" by Jason Derulo but this version made the track audible in contrast to the original pop version.
The highlight for me was when he dropped Axwells upcoming track 'nothing but love for you'. Here's a video of it which was recorded by Pieschi!
http://www.youtube.com/watch?v=muxx_Pkwxf0
We also had the chance to talk a little bit with Tim and his manager and friend Filip which was actually very nice. I asked Tim about a track he played at WMC. It features a vocal "it's getting personal" and this will be a new track of him
All in all the gig of Tim Berg(ling) / Avicii was real great and we had a lof of fun