I'm always looking for new interesting topics to deliver my readers special posts so I thought it would be a pretty good idea to write a review about some technic stuff. So I've chosen some in-ear headphones by the German brand Teufel which are called Aureol Groove and tested them on my iPhone and on some notebooks and desktop computers.
Now, after about 3 weeks, I'm ready to write this review but to be honest I'm not a hifi expert ;-)
Content:
The Aureol Groove come in a little carton package which includes the headphones, 2 additional ear adapters for the perfect fit in every ear and a pretty nice little case to store and transport them. The cable of the in-ears is 105cm long and the it has a typical 3.5 inch jack plug. Talking about the cable I have to say that it's really really thin. I've never seen such a thin cable on headphones before.
Design:
The design of the Aureol Groove is in my opinion pretty cool because the speakers are pretty small. They're looking like some little balls and because of the size they're also pretty light.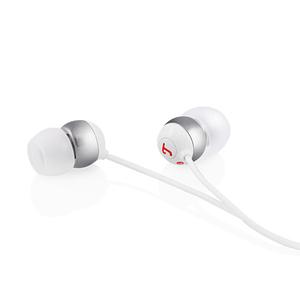 Sound:
Let's talk about the sound. As the description on www.teufel.de says the sounds of the headphones is bass heavy which is absolutely great for electronic music and it's just how I want my sound. A big bass with a nice clear sound is just amazing.  They convinced me while I listened to "The Moment" by Tim Mason and from this moment I decided that I won't use any other in-ears because they have a pretty good sound and with 69 € they're not that expensive for quality in ear headphones.
Conclusion:
All in all this I have to say that the Aureol Groove in-ear headphones are very good. The quality is very good, the sound is, if you like it bass heavy, absolutely big and with the 3 different ear adapters everyone should find one for the perfect fit. A little minus could be the very thin cable because I don't know if there won't be a cable break while using them mostly every day.
Thanks to Teufel Germany for the test item.
If you would like to see more reviews of technical stuff, just let us know and we will try to work it out!